01 мая 2015
DW Introduces 9000 Series Rack System
---
The all-new DW Rack System delivers professional road-ready features in a sleek, drummer-friendly package. Offered in main and side packages, the rack system can also be customized to accommodate variety set-ups with a host of available Factory Accessories and aftermarket tube sizes. Optional heavy-gauge locking casters can also be added to turn any DW Rack System into a compact rolling rig.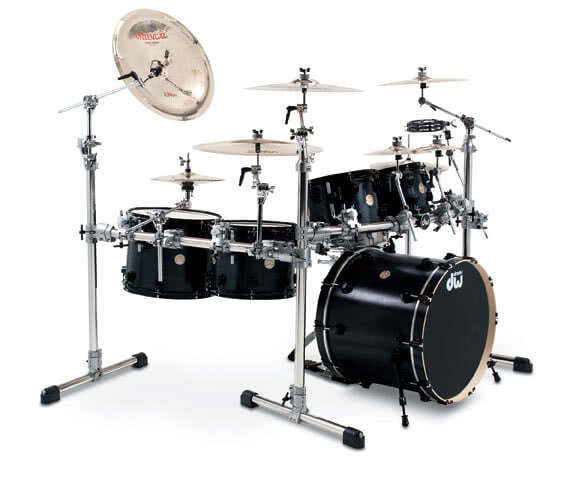 DW 9000 Series Rack Systems feature polished stainless steel tubing, heavy-duty matching clamps, DWSM934 tube-mounted cymbal arms, Soft-Grip rubber feet with integrated spikes and nameplate with built-in level.
"We wanted to give drummers a rack that would live up to our reputation for professional hardware," said Don Lombardi, Drum Workshop founder. "It's all about adding details that working drummers will appreciate."
Percussionists can also choose from two floating conga rack configurations. Utilizing a revolutionary bracing system, drums can be easily positioned on both the two conga seated model and three conga standing model. Just like DW drum racks, DW Percussion Rack Systems can also be tailored for larger percussion rigs when combined with factory accessories.
"This DW rack is exactly what I've needed for years," said Alex Acuña, DW Percussion Hardware endorser and legendary percussionist. "It's made setting up at sessions and live gigs so much easier."
---